Waterproof Industrial Mouse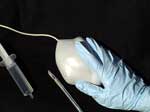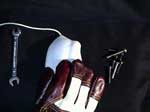 A waterproof industrial mouse that plugs into a standard mouse port, but can be used in almost any environment, due to it's rubber case sealing it to IP65.
It is very easy to clean and to disinfect which is the reason many hospitals, labs and doctors in the world are using this mouse. Contact us for details.
For more information on this product please Contact us